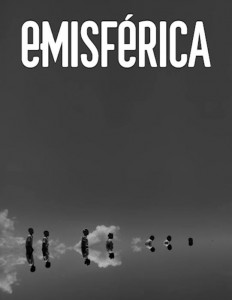 May 29, 2015
I had the privilege of interviewing Dr. Alex Wilson (Opaskwayak Cree Nation) about the significance of the round dance, Idle No More's use of social media, and her recent participation at the Hemispheric Institute for Performance and Politics Encuentro in Montreal.
Alex is an Associate Professor of Education and Director of the Aboriginal Education Research Centre at the University of Saskatchewan. Her academic and community work and her passion focus on Indigenous land-based education and social ecological justice. As a community organizer, she uses education and Cree philosophy to intervene in ongoing practices of colonialism, oppression, and the destruction of land and water.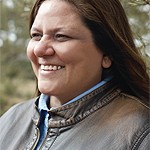 The article, invited by editor, Dr. Gina Athena Ulysse, was published in Emisférica 12.1 Carribbean Rasanblaj.
View other issues of Emisférica here.
Gina Athena Ulysse is a feminist artist-anthropologist-activist and a self-proclaimed Post-Zora Interventionist. She earned her Ph.D. in anthropology from the University of Michigan in Ann Arbor and is also a performance artist, poet and multi-media artist.