June 13-27, 2017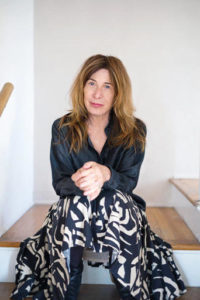 I will be a participant in Plug In's Summer Institute with Chris Kraus for the next two weeks. I look forward to working with Chris Kraus and the other writers. I always appreciate gathering with writers who are thinking about how to meaningfully write about art. Looking forward to reading, workshopping, and learning together.
Summer Institute I: Chris Kraus
For this session of Summer Institute, Kraus will lead a group of participants in a conversation grounded in writing that will range from everyone's ongoing work to the city of Winnipeg. Activities will likely include the production of a short video, a dance/movement class, city walks and guest screenings and lectures.
As a gathering of relative strangers, the participants will produce individual work influenced by each other's proximity. The workshop is open to visual artists of all kinds as well as writers, critics and scholars.
Writers Natasha Stagg and Robert Dewhurst will join the session. Natasha Stagg was the editor for V Magazine and has most notably published Surveys a novel with Semiotext(e) in March of 2016. She has written for Texte Zur Kunst, Dis Magazine and Kaleidoscope. She received her MFA from the University of Arizona. Robert Dewhurst is currently based in Los Angles, having received his PHd from SUNY Buffalo in English. He is a poet and the publisher of the chapbook imprint Scary Topiary Press and was the publisher of Wild Orchids Journal.
Chris Kraus' publications, praised for their intelligence, vulnerability and voracity, include: I Love Dick, Torpor, Aliens and Anorexia, Summer of Hate, Where Art Belongs, Video Green: Los Angeles Art and the Triumph of Nothingness, and Kelly Lake Store. Her monograph, "Lost Properties," was written as part of Semiotexte's pamphlet series for the 2014 Whitney Biennial. Kraus is the co-director of the acclaimed press Semiotext(e), where in 1990 she launched the imprint Native Agents, which introduced radical forms of writing by women writers. Native Agents has published the work of influential writers such as Penny Arcade, Fanny Howe, Ann Rower and Eileen Myles. She teaches in the Media Studies program at the European Graduate School.
Participants: Kristina Banera, Fabiola Carranza, Megan Hill-Carroll, Daniel Colussi, Roewan Crowe, Erica Eryes, Esmé Hogeveen, Letch Kinloch, Soyoung Kwon, Chloë Lum & Yannick Desranleau, Kegan McFadden, Ralph Pritchard, Jasmine Reimer, Jacquelyn Ross, and Faith Wilson.